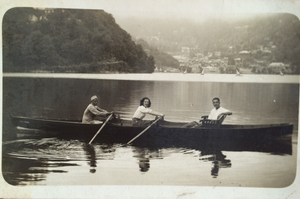 TRY THIS
THE TEA PARTY RAJAH GREY
An incredible Earl Grey blend with distinctive herbs and florals.
Shop This
Earl Grey is one of the most iconic and beloved flavoured black teas in the world. It is a classic blend that combines the bold and robust character of black tea with the aromatic essence of bergamot oil. The result is a tea that is both invigorating and fragrant, offering a unique and delightful sensory experience.
Earl Grey tea is characterized by its distinctive citrusy and floral notes. The aromatic essence of bergamot oil, derived from the rind of the bergamot orange, infuses the tea leaves with a bright and uplifting fragrance. When brewed, the tea exhibits a vibrant amber color and a smooth, medium-bodied flavor with a delicate balance between the richness of black tea and the citrusy essence of bergamot.
Traditionally, Earl Grey was made using Chinese black tea as the base, but nowadays, it can be found with various black tea bases from different regions, such as Assam, Ceylon, or Darjeeling. This variation in base tea can impart subtle nuances and complexities to the overall flavour profile of Earl Grey.
---
15 products