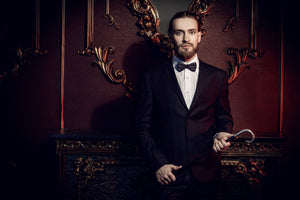 BESTSELLER
The Gentleman's scotch whisky
A truly magnificent blend of black tea with single malt scotch whisky, warming spices and nuts.
Shop This
Flavoured black tea refers to black tea leaves that have been blended or infused with natural flavours to enhance their taste and aroma. Black tea, known for its robust and full-bodied character, serves as a versatile base for a wide range of flavorings, resulting in an exciting and diverse array of flavored black teas available.
The process of flavoring black tea involves blending the tea leaves with various botanicals, fruits, spices, or extracts. This can be done during the production process or by infusing the flavors after the tea leaves have been dried. The flavors can range from traditional options like bergamot (used in Earl Grey tea) and jasmine to more creative combinations such as vanilla, caramel, chocolate, fruit blends, and exotic spices.
Flavored black teas offer a delightful sensory experience, combining the boldness of black tea with the added layers of flavor. The infusion of different elements creates a harmonious balance, allowing the natural characteristics of the tea leaves to interact with the chosen flavors. This results in a diverse selection of teas that cater to various preferences and moods, from comforting and indulgent to refreshing and uplifting.
---
22 products